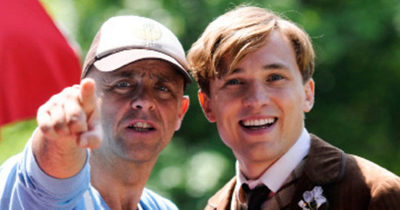 In 2002 Ernst co-founded Vent Productions after he graduated from the prestigious Directing Program of the American Film Institute in Los Angeles. The plan was and still is to deliver moving images to the marketplace with a strong voice and unique stories well told.

Through his label Ernst produced several shorts and in 2007 the feature debut and character-driven drama SOUTH OF PICO (SOP). SOP went on to win many festivals all over the world. After a bidding war at its premiere SOP was sold to US distributor Image Entertainment and subsequently to several more territories in the world. SOUTH OF PICO was released theatrically in the US and Europe. But Vent Productions is also home to documentarie: GLOBAL WARNING - A Journey Into War was released as Austria's first Day-And-Date-Release in 2011. Currently we will release our next documentary "Whom To Tell" about the liberation of Mauthausen Concentration Camp (to be released in 2019).

Vent Productions also produced WWI epic THE SILENT MOUNTAIN with William Moseley, Emily Coxi, Claudia Cardinale and Fritz Karl. THE SILENT MOUNTAIN was a box-office success in it's home territory Austria and sold to more than 60 territories worldwide.